17TRACK Order Tracking & Free Email
A must-have package tracking tool for Shopify newcomers!
Order Tracking: Winning Another Repurchase
Build a branding after-sales experience for your store
FREE Tracking Page & Order Tracing
A Simple copy-and-paste, get your very own branded tracking page. Leave the "where is my order" question to it, rokect up your after-sales experience and sales. No coding required, super easy setting.
"Unlimited & Free" Email Push
Free email feature supports custom editing, unlimited notifications. A complete match of your marketing needs.
Estimated Time of Arrival
Set the right expectations for your customers. Improve the after-sales tracking experience of your store.
Data Analysis & Real-time Statistics
Get status analysis & statistics, and export the result by filter, efficiently manage all your orders.
"Where is my international package?"
A question constantly concerned and asked by both buyers and sellers.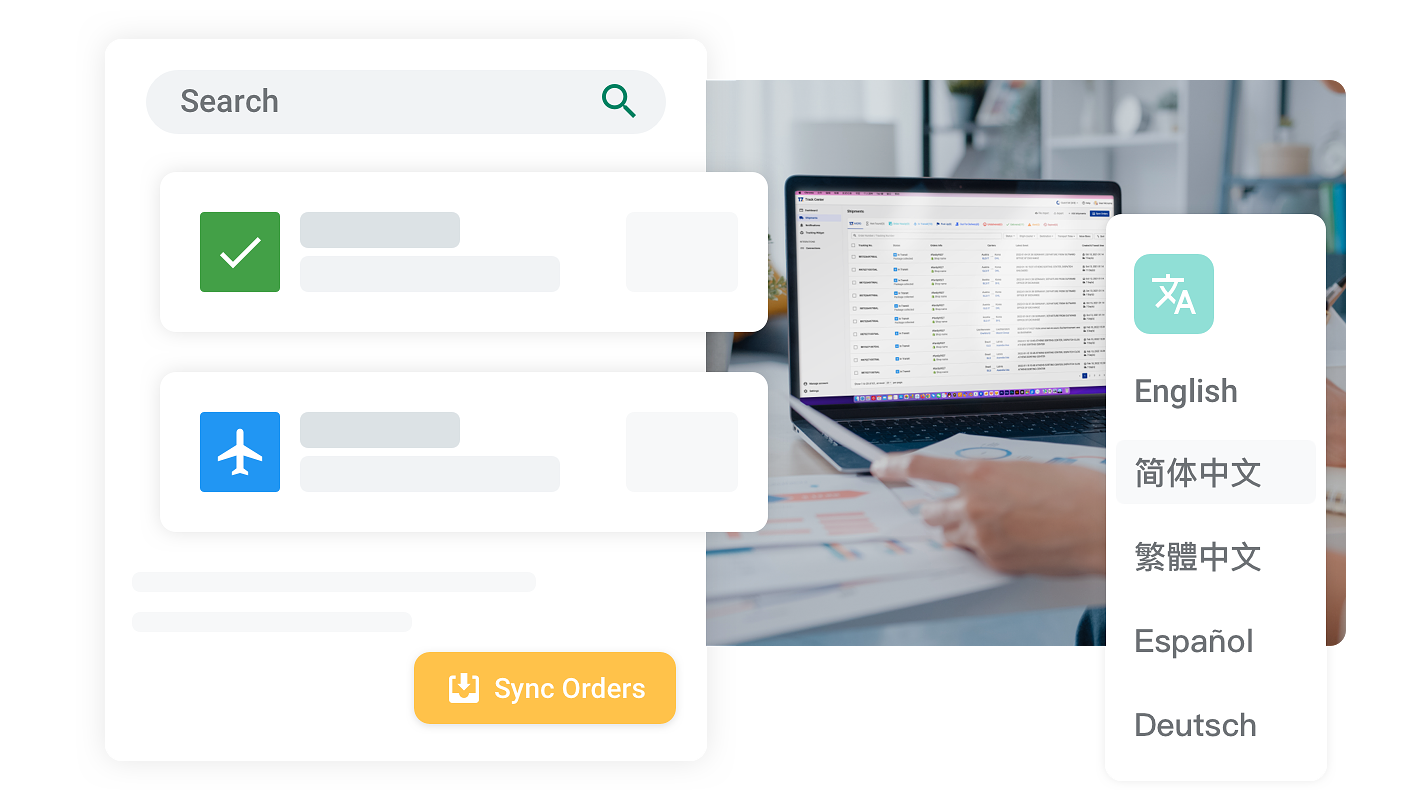 Monitor the shipping status of all your orders
Sync your orders, keep them tracked. You are in control.
Tracking result in 77 languages. Info with no barriers.
Get started - Free of charge
Keep your customers informed of the latest status
Auto email notification, package status update.
Estimate the delivery time, set the right expectations.
Get started - Free of charge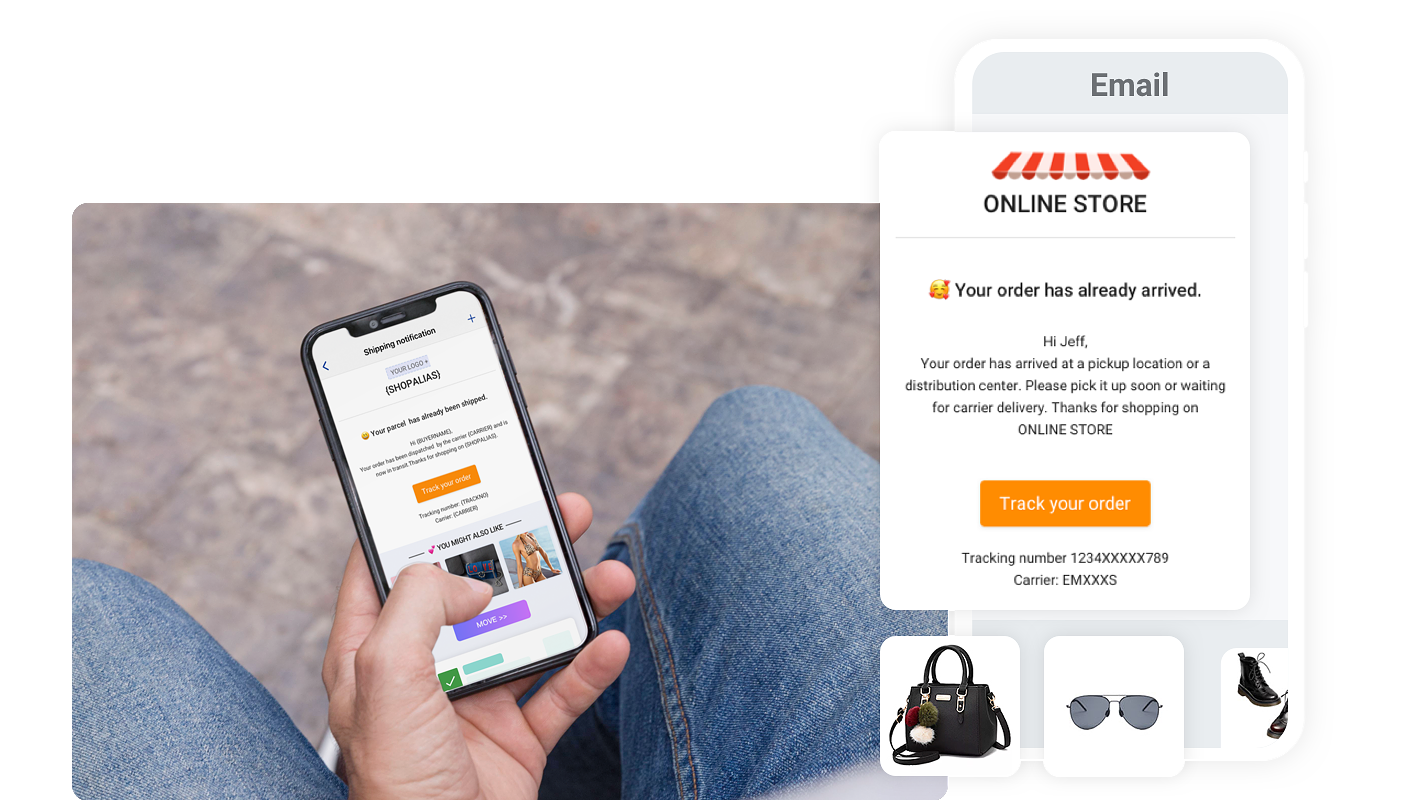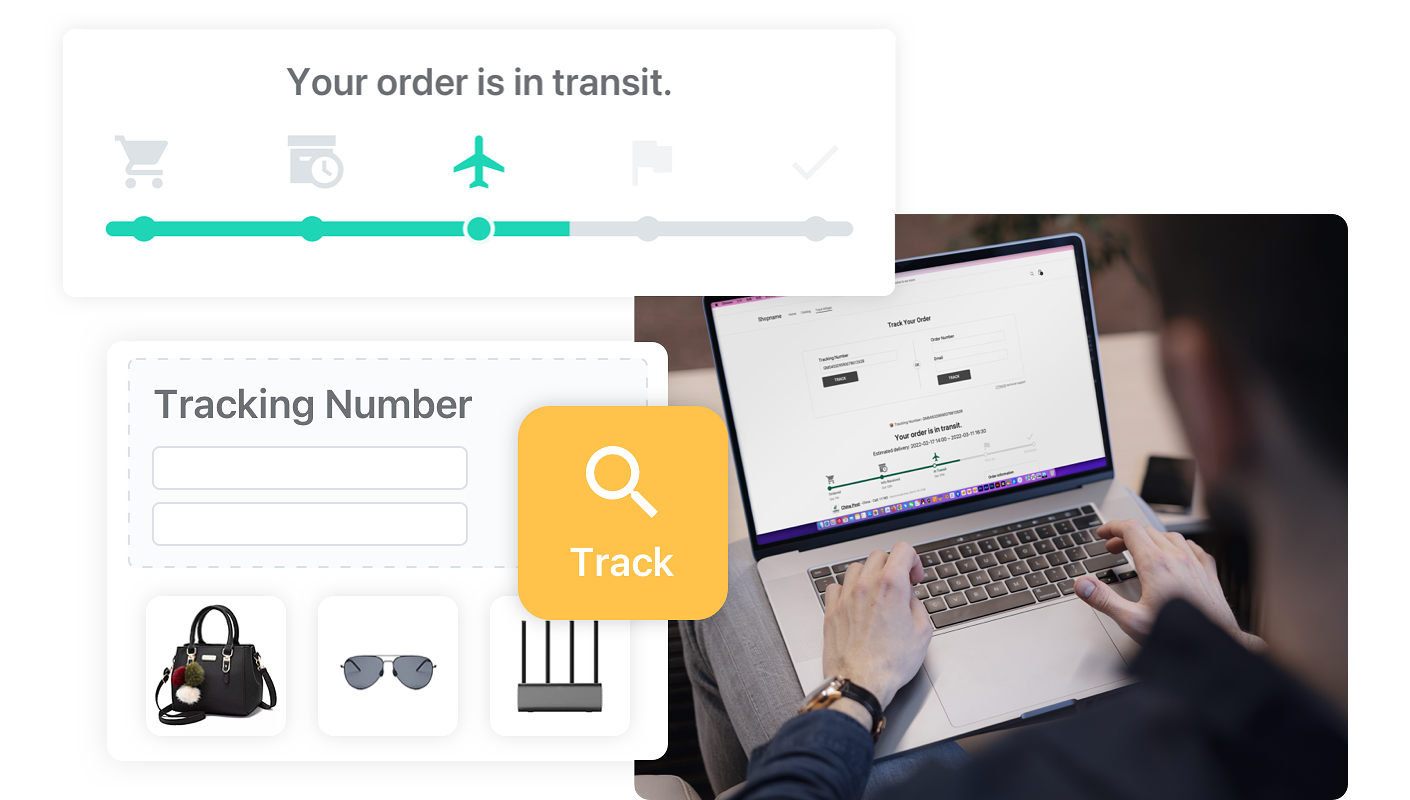 Meet your tracking needs, lower your cost of customer service.
A self-help tracking page for your customer, a free meal for real.
Unlimited notification emails, send them all your want with 0 cost!
One number, one quota! Repeated tracking will cost no extra!
Get started - Free of charge
Trusted by Shopify Sellers👍🏻
Wintolife
March 30, 2022
Great!!!Email notifications are sent for free after the upgrade. 17track will automatically send emails to my customers to tell them where the packages are, which is very worry-free.
AmazingOutlets
March 30, 2022
一直都是在用17TRACK网页查询订单追踪信息,现在有了这个插件更方便了。完善的物流查询功能避免很多的客户投诉。17TRACK提供的追踪信息跟货代官网的信息始终保持一致,信息的及时性也有保障。强烈推荐。
Firstbea
March 30, 2022
It's a super considerate app for entrepreneurs. New sellers can choose a free plan. You can track 200 orders a month for free. The function is also free. Use this app without spending money.
lspbaodan
March 30, 2022
This app's pricing structure is very nice for beginners, it's free till we reach certain orders. Not very intuitive to use though! I wish there was an idiot-proof tutorial for all beginners to learn how to use the app!
FUGOLEAR
March 30, 2022
This app is very helpful in tracking your orders. It simplifies the communication process with my clients. Now, my customers can access real-time updates if they want to know the status of their orders.
Flashwalk-eCom
March 30, 2022
这个插件可以帮助追踪绝大部分的快递物流信息,像是USPS、UPS、DHL、DPD、TNT,尤其是一些国外客户不了解的物流。有了这个插件,买家输入单号一键查询,便利了买卖双方,卖家不需要再花费大量的人工去回答物流问题了,解决了我们的一个大麻烦!非常推荐。
Build a branding after-sales experience , Winning Another Repurchase